1000 ideas to decorate a small apartment
Published on June 23 2014
Another great article on the Spanish interior blog, decoratrix.com:
a 45m2 apartment full of great tips to personalize and organize a small interior.
If you are not totally fan of the result, you can just get inspired by a couple of ideas.
Let's discover...
Pictures : @decoratrix.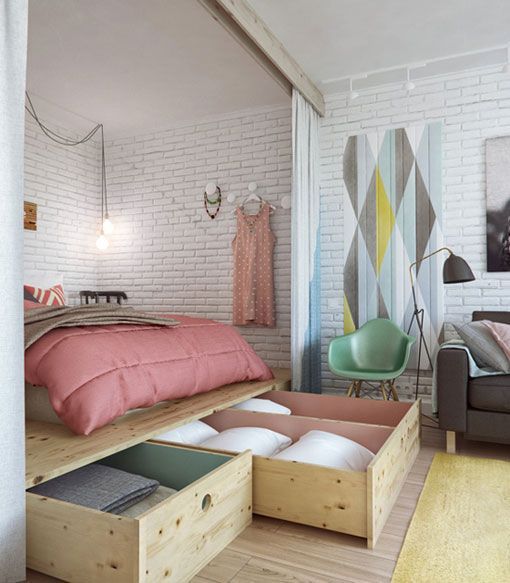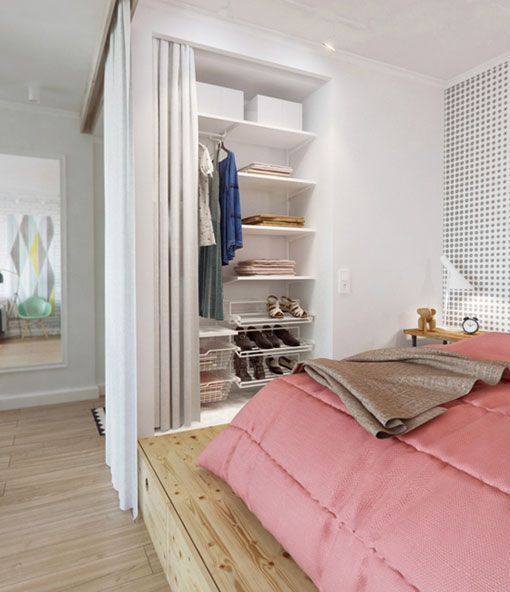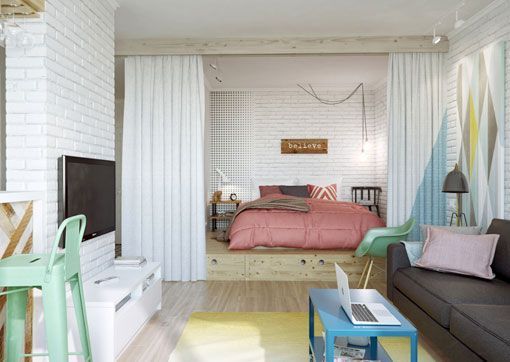 Fantastic idea: the elevated sleeping area to store things and delimitate the space + the integrated wardrobe
The white kitchen with some (Scandinavian) touches of colors and a great counter for breakfast and...bottles!